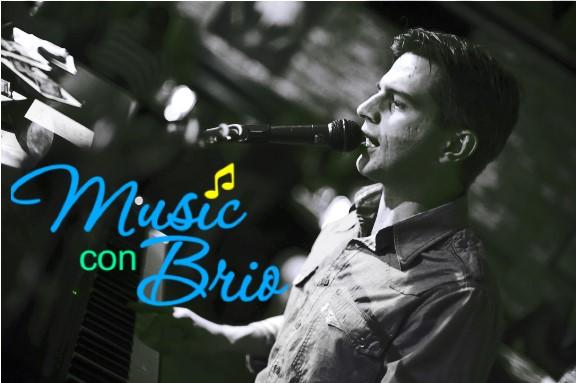 Announcing our Summer 2020 Virtual Fundraiser!
Tune into Facebook Live on Saturday, 8/8 at 6 pm CDT to a fun, family-friendly show by the incredible duo of pianist/singer Adam A Nelson and violinist Anna Carlson to support our online fundraiser while rocking out in the comfort of your own home! 6-7 pm will showcase violin and piano favorites, and at 7 pm the all-request rock piano show will begin! YOU pick the music, so you know it's all going to be great!
The livestream will be available here: https://www.facebook.com/AdamANelsonMusic
It is Music con Brio's policy that no one is ever turned away from our program due to financial need. With so many families currently in crisis, we are committed to continuing to provide affordable, high-quality music education to our students, as well as ensuring reliable paychecks to our staff. Now more than ever, we need your help to fulfill this promise!
Please help us share this fundraiser widely, and be sure to check out the show yourself! To donate, simply click the Donate button on the FB livestream, or head over to our Donate page to donate using PayPal.  Also, FYI – Adam is a full-time gigging musician, and all his current gigs have been cancelled. If you feel so inclined, he will also be accepting tips via Venmo @Adamanelson. Full disclosure – Anna is my sister and Adam is my brother-in-law. (You may remember them from the incredible FB fundraiser they hosted in March where they raised almost $1600 for us right at the beginning of the shutdown, and you might also remember Anna from the fabulous CoverGirls Violin Show workshop in 2017!)
Sharing music creates an amazing community, and we are thrilled to share ours with you. Your support is deeply appreciated, especially now. Thank you for your help continuing to fulfill our mission, even in this crazy time!
Musically yours,
~Carol